the way to express the kindness of giving
TTK | The Gift of Great Taste




A gift card to The Taste Kitchen's dining experience is the perfect gift for any special occasion.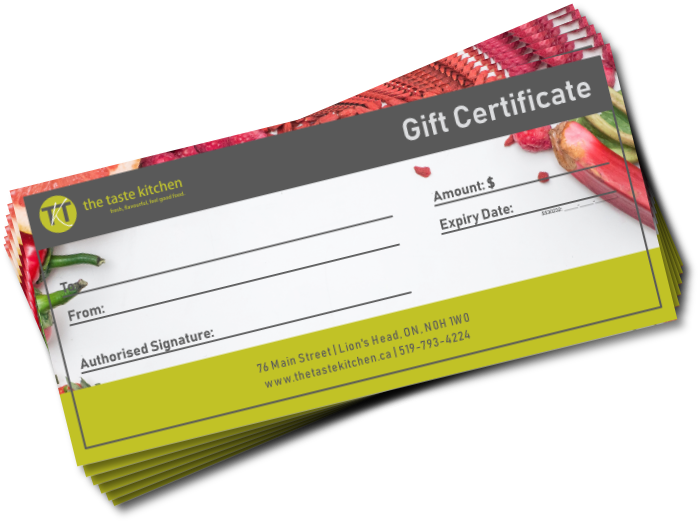 Nothing is a better match for your generosity than the gift of dining in our restaurant.
If you wish to purchase a gift certificate, you may order one by calling 519-793-4224.

You may also call this number if you have questions about the terms and conditions of our gift cards or any other questions about the use.